About the Blog
THE Coreniche Blog is written by Pam Simmons, APR, CFRE who integrates the "core" services of fundraising, mentorship, public relations and volunteer management in her "niche" consultation practice with charities, predominately arts and culture organizations.
This blog is for anyone – new and experienced fundraisers,  public relations professionals, volunteer managers, members of boards of directors, mentees and mentors of charities.
Posting is on a variety of topics related to fundraising, public relations and volunteer management. I may surprise you with more posts so you will have to check back with the site or send your email address to receive notification.
Pam Simmons
Help your volunteer group to succeed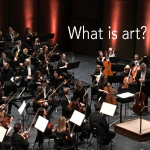 Begging for Help/This is who I am