coreNICHE Consulting provides an integrated approach to fundraising, public relations and volunteer management for non profit organizations. Whether it's mentoring your organization to improve these areas or developing plans, management systems or training, you can trust that coreNICHE will provide timely service with integrity, commitment and creativity.
coreNICHE helps companies strengthen their position with clients, employees, and the community served by integrating three core services as required:
Fund Development: fund development audits and plans, capital campaigns, corporate giving, foundation and grant writing, mentoring staff and volunteers, annual giving, planned giving, stewardship, cultivation events
Mentorship: senior management, employees new to fundraising, volunteers, volunteer groups
Public Relations: special events, corporate sponsorship, strategy, newsletters, surveys, media releases, focus groups
Volunteer Management: volunteer management audit, recruitment and marketing strategies, record keeping systems, board development and training
coreNICHE capitalizes on its diverse skills and talent to create effective strategies and programs that improve an organization's image and bottom line and make a lasting impression in the community served. We strive to use the best suppliers in the region for advertising, printing, website design, and any other related support services.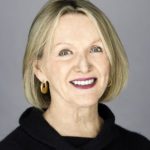 Senior Consultant, Pamela Simmons, BA, APR, CVA, CFRE has more than 30 years experience providing consultation, mentorship and services to many sectors including healthcare, arts and culture, education, recreation, social services and other nonprofit organizations.