I am thrilled to be broadening my fund raising consulting focus to help individuals and organizations give voice and action to their values to raise more resources to support their mission.
Values are the principles that are important to us. They are the foundation of our lives and guide our choices, behaviours and influence our emotions. Values are the core of who we are. They are our motivators, our drivers, the passion in our hearts and the reason why we do the things we do.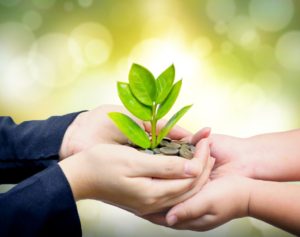 There are four types of values
Individual values – reflect how you present in your life and your specific needs. It's the principles you live by and what you consider essential for your self-interest. These include creativity, accountability, selfless service, and enthusiasm.
Relationship values – reflect how you relate to other people in your life, whether they are friends, family or colleagues in your organization. These include as openness, trust, generosity and caring.
Organizational values reflect how your organization presents itself and operates in the world. These are financial growth, teamwork, productivity and strategic alliances.
Societal values reflect how you or your organization relates to society. These include future generations, environmental awareness, ecology and sustainability.
Guiding leaders, staff and volunteers in charitable organizations with their fund development strategies is a passion for me. I enjoy mentoring and helping them strengthen their fund raising capacity and integrate their public relations, marketing and volunteerism opportunities in ways that keep them focused on their mission.
I have been in the field for more than 35 years and found that that there is one was vital ingredient that made a difference to the success of the organizations regardless of its size. It was how they lived their organizational values, espoused or not.
Through my recent action research on donor values, I had found that when discussing personal values in light of organizational values, great insight and respect blossomed.
In February 2018, I acted on my interest in this area and became certified as a Barrett Value Centre Consultant using Cultural Transformation Tools.
Now, I want to bring the discussion and integration of values of organizations will make them stronger. I believe this is the most crucial work that fundraising and public relations consultants must concentrate on in the next decade if we want to our client charities thrive and survive in a climate where selfishness and might are taking a front seat.
Pam Simmons
Coreniche Consulting Inc.